›› OPINIONES Y DENUNCIAS EN RELACIÓN AL PROFESIONAL DE LA MOTRICIDAD HUMANA (since 2004)
Hours and Exemptions from Physical Education at School (link to full opinion)
"In any case, it is recommended for the integral education of the individual to dedicate a minimum of 1 session of Physical Education every day."
"There should be no Exemption from the subject of Physical Education."
"As pointed out, since 1980, by the great Master Fco. Seirul lo Vargas, we must continue explaining and claiming the high educational value of the practice of Physical Education to configure the personality of the individual in all its dimensions and thus contribute as a priority and irreplaceable in the integral education of the person."

"It is paradoxical to note that in Belgium the majority of Top Sport Schools ("Schools of High Performance Sports") maintain in their academic curriculum 2 sessions of Physical Education per week up to the age of 18, while in the Public Institute Center d'Alt Rendiment Esportiu de Sant Cugat del Vallès, student athletes have been granted exemption in Physical Education since the 1990s and, in addition, they have been awarded an excellent grade in said subject until 2020.

With this type of exemption, as reported in writing in 2016 by a group of Physical Education teachers from this center (Xavier Torrebadella Flix, Àlex Planas Ballet and David Ribera Nebot):
a) students are deprived of the educational contents of Physical Education (the practice of physical education and the practice of a sport are different activities with different objectives and contents), and
b) the students are being cheated by giving him a grade of apt or excellent on some content (those of Physical Education) that they do not develop.

The fact that inexperienced in Physical Education are the ones who decide to grant exemptions from the subject of Physical Education, apart from demonstrating a great deal of ignorance, is a discredit for the Public Institute Center d'Alt Rendiment Esportiu de Sant Cugat del Vallès, for the CAR de Sant Cugat , for the Generalitat of Catalonia and for the Public-State School.
>> continue reading

March 2021
---

G Suite for Education de Tècnics Esportius de l'Institut del CAR

Webs Maestro Paco Seirul·lo Vargas in Honoris
http://entrenamientodeportivo.org http://educacionmotriz.org
---
GOOGLE PHOTOS ÀLBUMS SINCE 2010 · LINK A GOOGLE SITE D'ACTIVITATS TÈCNICS ESPORTIUS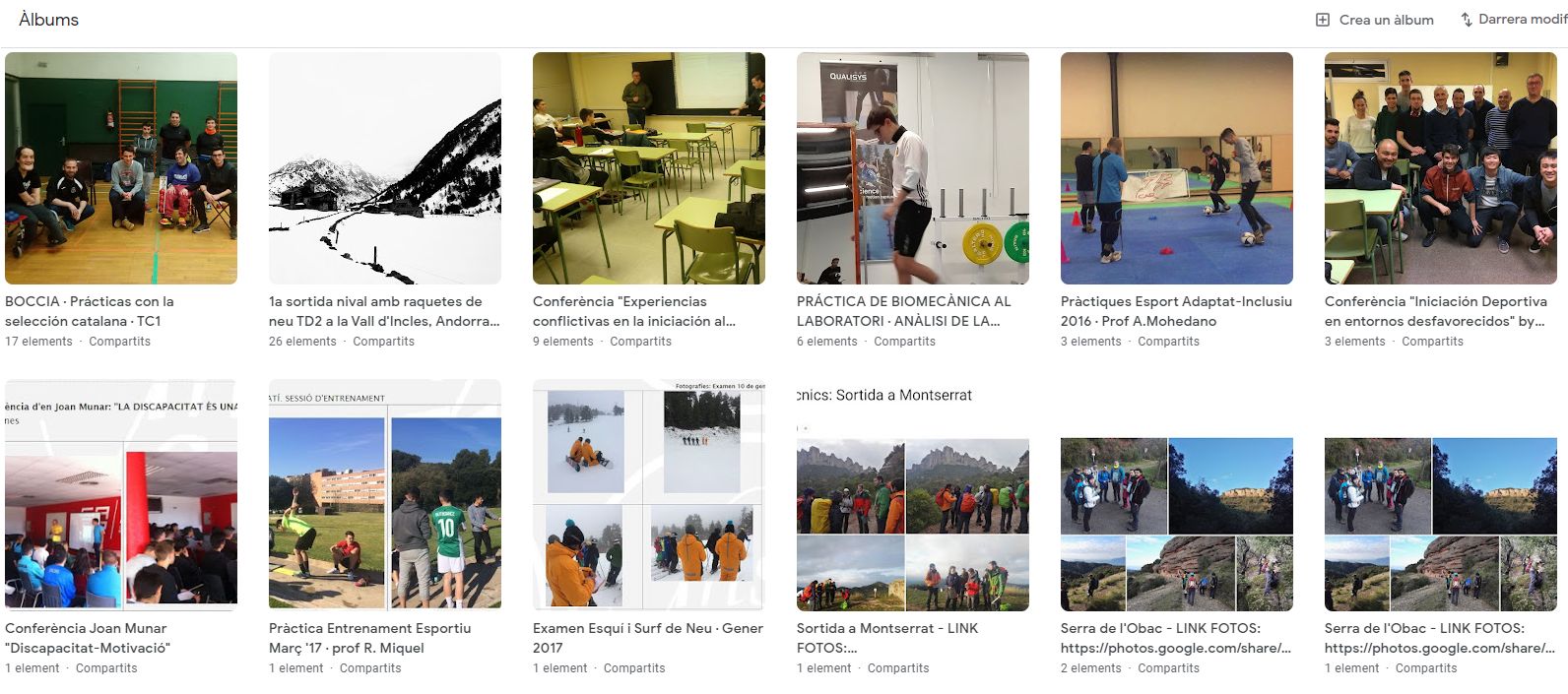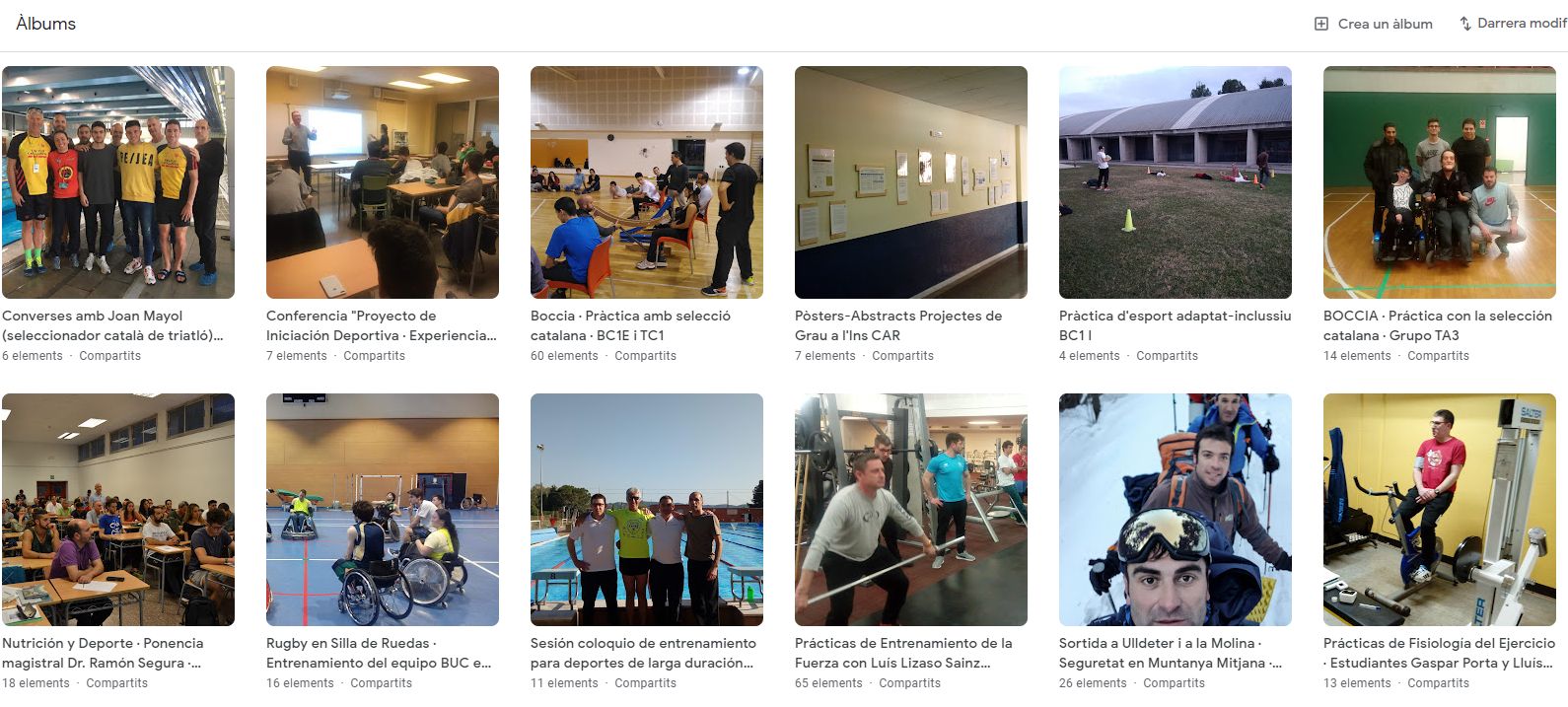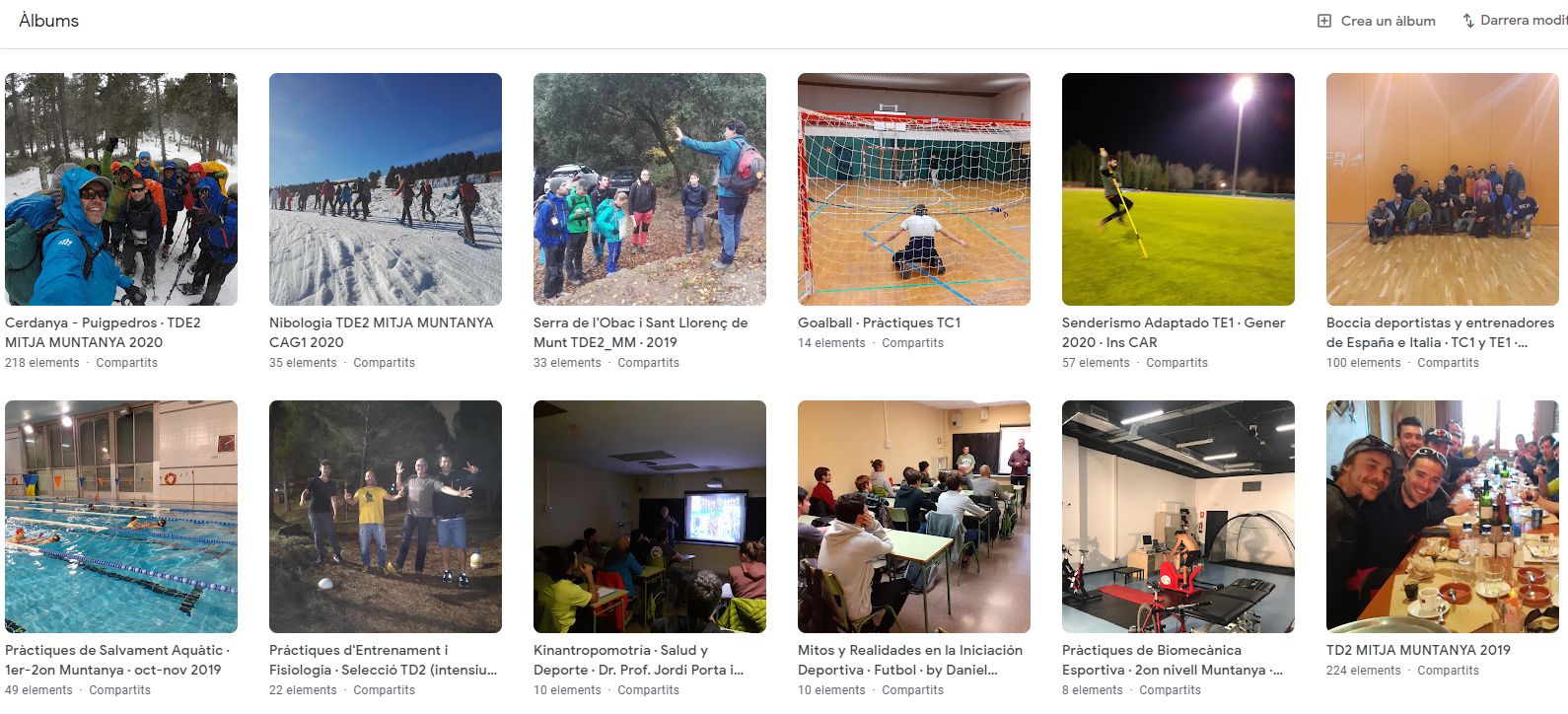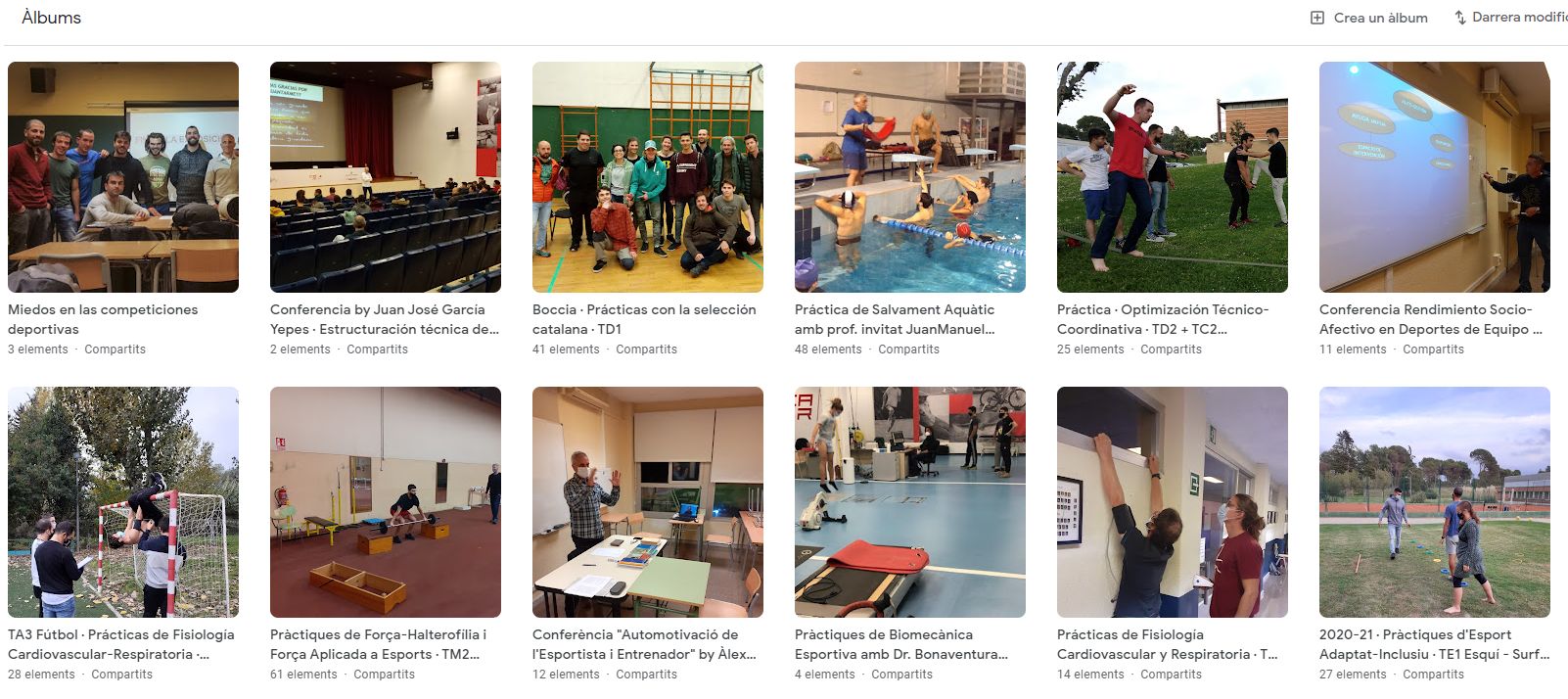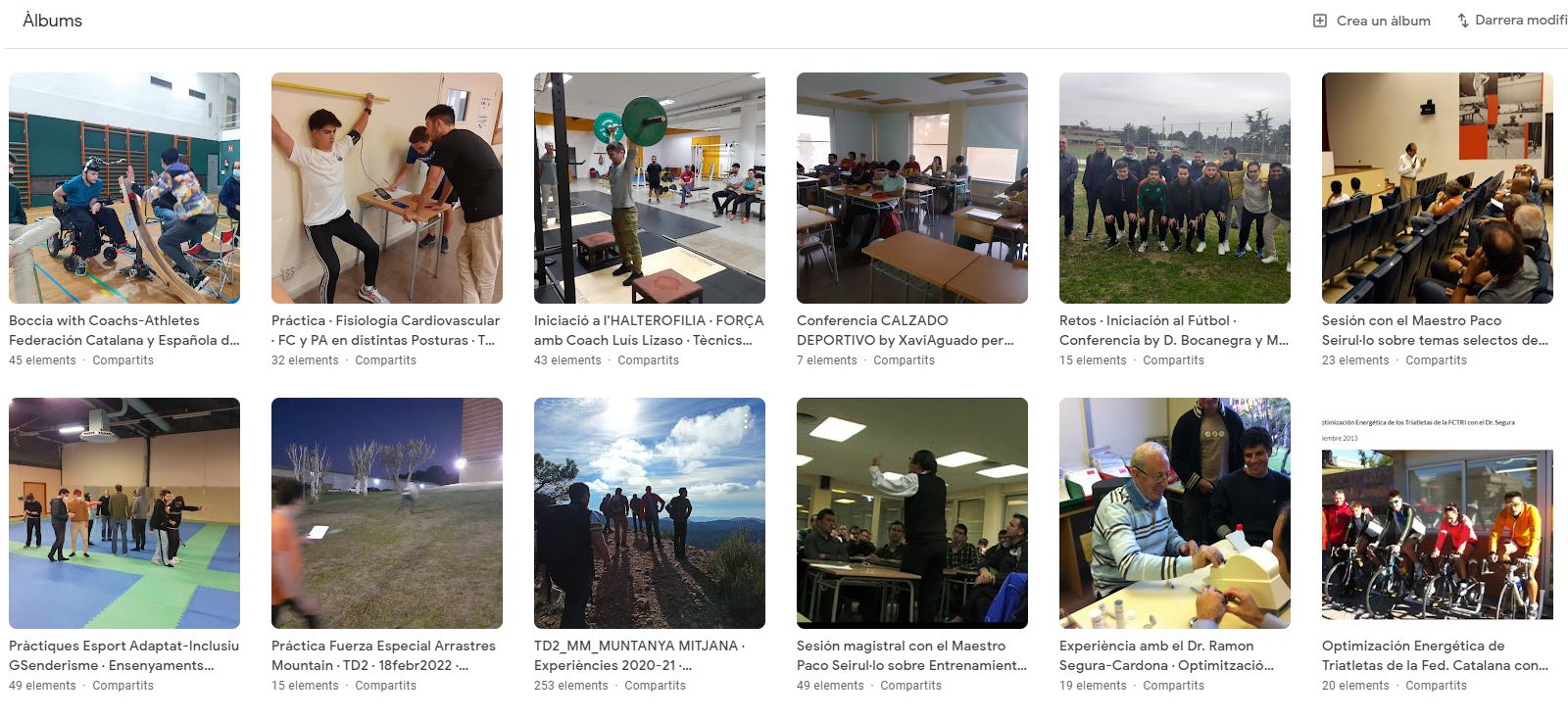 ---
Institut Públic Centre d'Alt Rendiment Esportiu
State Sports Performance Institute at Sant Cugat
Departamento de Movimiento Humano y de Rendimiento Deportivo
Human Movement and Sports Performance Department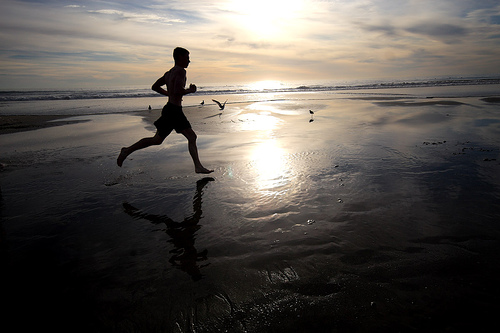 ---